Many years ago I worked at a credit union on an Air Force base in Massachusetts. While working there for a little less than two years, I got just a very small taste of military life - the honor, dedication and duty it takes to serve in the United States armed forces.
But I had no idea the personal impact that service can have on our soldiers and their families. I met Shiloh and Shannon Briggs when our youngest children started kindergarten together; they are now in third grade. This beautiful family has taught me what love of country looks like.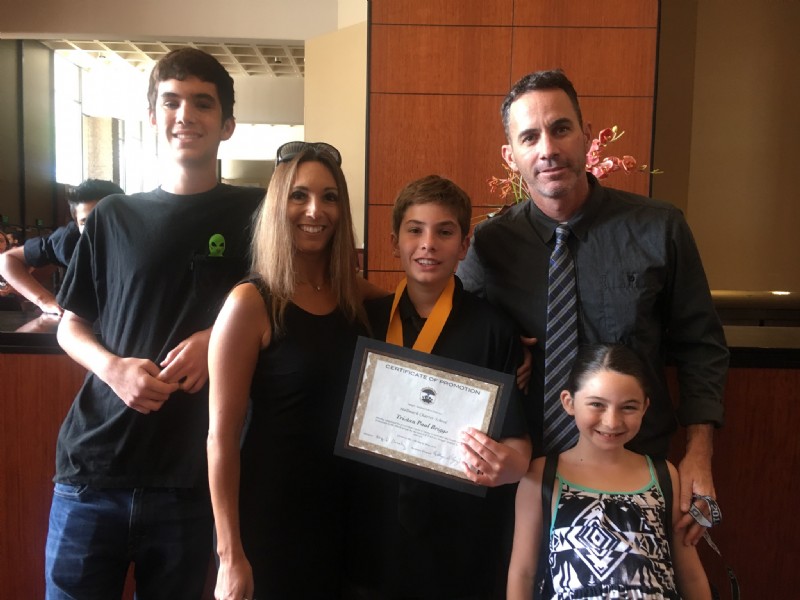 This Veterans Day, I ask Colonel Briggs to share some of his thoughts on why it's important to honor our service men and women not just today, but every day.
Please give me your proper "title" and describe your position, military branch, etc. (for the civilians!)
I am a Lieutenant Colonel in the Army. My job title is Brigade Executive Officer (BDE XO). As the BDE XO I am the #2 person in an Army Aviation Brigade (about 2000 people and 100 helicopters – all different types). My primary duties are to manage the brigade staff (Logistics, HR, Operations, Intelligence, Comms, etc.). Essentially, I assist the Brigade Commander and get him the information needed to make good decisions that support our troops and mission.
Can you tell me a little about what you do each day?
Mostly paperwork and meetings. My job is to make sure the right capability is available at the right time. Every once in a while I get to fly a Blackhawk.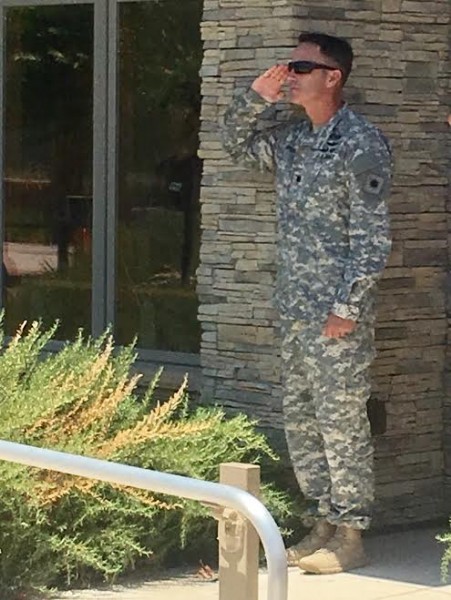 What is the most important purpose of our military?
That's a complicated question. The purpose is to fight and win our nation's wars, but as the world becomes more complex I think maybe our purpose is something like... "Go where we are told, fight/fix/solve what we can, and do it all while representing U.S. ideals." As the world gets more and more complex, this could mean lots of different things in lots of different places, but ultimately we work for our civilian government and do the best we can to support the national interests of the United States whenever, wherever we are told to do so (think Ebola, ISIS, Syria, medical supplies and food, etc.).
What is something everyone should know about our servicemen and women?
I would say that everyone should know that less than one half of one percent of Americans serve in the military, so to take the oath and serve our country is rare. When you add to this that our country has been at war since 9/11 (15 years), it's important to know that that small group of people has really sacrificed over the last decade and a half.
Why is it important to commemorate Veterans Day? What does it mean to you?
Obviously it's important to recognize sacrifice and selfless service (even outside of military service). But really what it means to me is that my country is grateful for what I have done (I hope). The average veteran is not a Lieutenant Colonel; they sacrificed and served our nation in some pretty awful situations, weren't rewarded all that well, and did it better than any other military has ever done (think ideals, advanced weapons, advanced training). That's why it is important.
What is the best way to honor those in our military, at home and overseas?
I don't know if there is a "best" way. Two things I can think of is 1) to thank them for their service and look for ways to improve their lives if able, and 2) hold civilian leadership accountable (vote, petitions, etc.) so that our veterans our cared for properly (example is the ongoing VA crisis). I am not saying that our civilian leadership doesn't care, but if the opportunity comes up to support veterans it's worth some energy.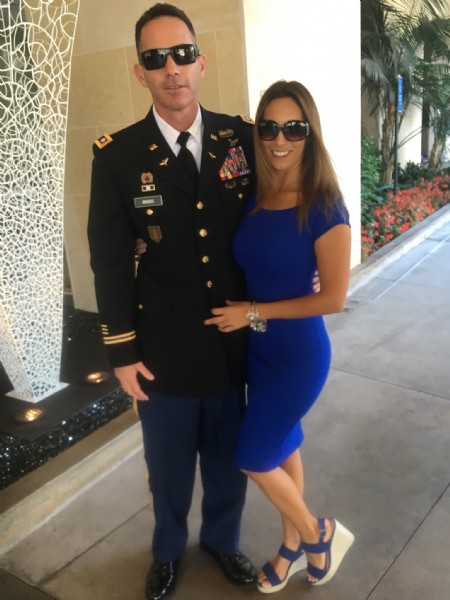 Is there anything else you'd like to share?
Yes, I always mention two things and they go together. 1) Families. The families of veterans often carry a tremendous burden and are usually under-appreciated. When I went to Iraq (twice for 27 months) [my wife] Shannon was left to raise kids, pay bills, and keep everything running while worried if I was alive or not. That's a much tougher job than I had. 2) Art Laguna. Art Laguna was the bravest aviator I ever flew with and he taught me so much about courage and honor. He was later shot down in Bagdad (he died there in 2007) and his family has had to live without him in their lives for more than nine years now. These families pay a steep price to let their loved ones serve; I hope people remember that.
Thank you, Colonel Briggs and all of our service men and women, for your service. Thank you for your daily sacrifices in protecting our country and our freedoms. God bless you.