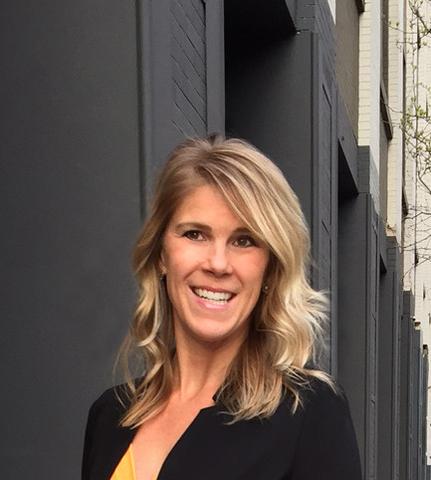 Chandra Keyser loves Italy. And New York City. And designing handbags. Her Instagram feed is a combination of all three of these passions, and it immediately caught my eye. Come to find out she's originally from Boston, and I knew we had to connect.
Not only does Chandra have a heart for different cultures, she also has a keen aesthetic eye and a desire for quality craftsmanship. It comes through in her designs, which are as beautiful as they are practical.
Chandra shared a little about herself and her inspirations with me, and I'm happy to share her work with all of you. You can peruse her designs and pick one up for yourself at www.chandrakeyser.com. Let her know I sent you!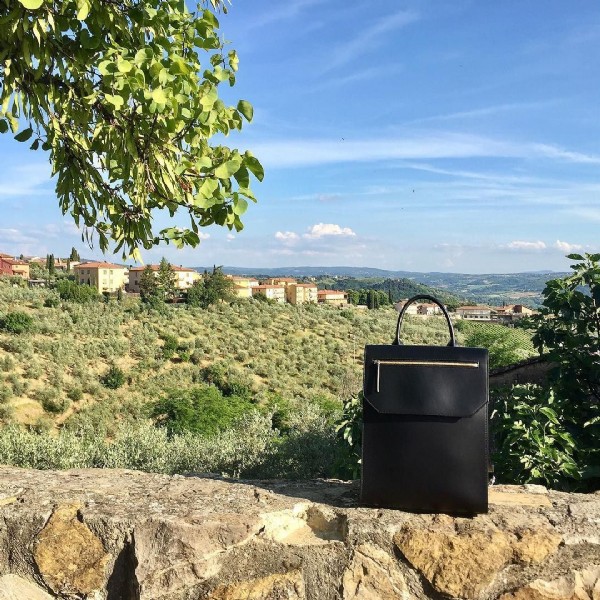 Please tell me a little about yourself.
I am originally from Boston, lived in NY now for 13 years, and am the oldest of four siblings.
How would you define your fashion aesthetic?
Effortless. I like to mix new with old to change things up and be original. I would also describe myself as someone who tends to be a minimalist.
What is the mission/purpose of your company?
To enhance one's personal style by offering exceptional quality handbags and accessories – "Made in Italy" at a fair market value.
Today the luxury handbag industry is being compromised as production leaves Italy – a country so rich in beauty, yet struggling economically. I am moved by Italy's incredible landscape, culture and simple luxuries. It is my desire to provide master craftsmen, young and seasoned entrepreneurs, the opportunity to do what they love and continue the craft of creating beautiful accessories for individuals to cherish. The intention is to blend experience and innovation to create a brand based on quality, excellence, passion and authenticity.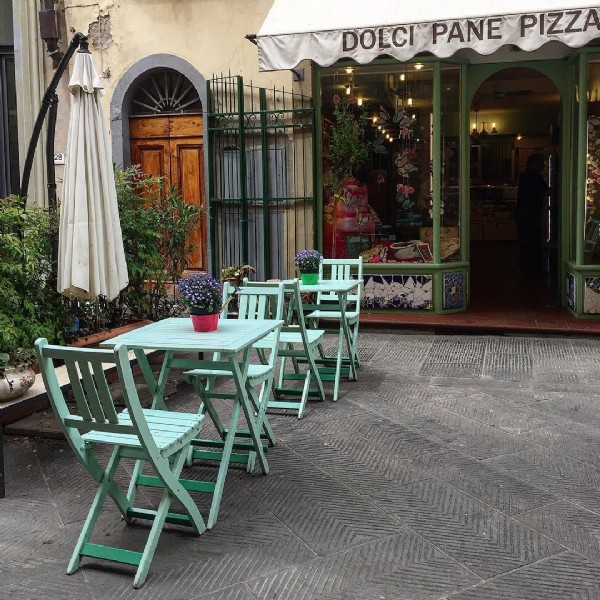 Which one of your products is your favorite?
That is a tough question! I don't have a favorite, yet I tend to carry my Lo Zaino the most. It just works for my versatile lifestyle. When I am running around the city, I like having a bag that is hands-free as a crossbody bag or backpack. I can also carry it as a satchel because it is convertible, and accessorize my look for brunch or a night out.
How do you come up with your designs? What or who inspires you?
Designing is always done while I am in Italy. I love to spend time in Tuscany. I am so relaxed and things seem to just flow when I am in the countryside or at the beach in Tuscany. New designs come from a combination of several influences. I shop the vintage markets throughout Italy for classic designs. I also have several sentimental original handbags designed with a mentor of mine. Antonio was a master craftsman for Gucci and Lanvin for 40 years. He unexpectedly passed away last year, but I was so fortunate to work with him and he gifted such valuable knowledge. He was a huge inspiration. Referencing all these influences, combined with new sketches of mine, and incredible help from a master craftsman from my factory in Firenze… new handbag designs are continuously born.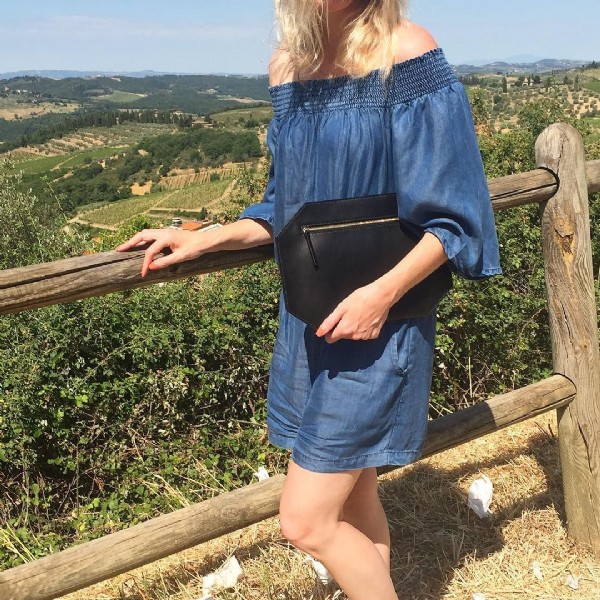 What is the most pressing need in the fashion industry, in your opinion?
In my opinion, I think the most pressing need is educating the consumer about the craft, material and manufacturing of products. This empowers each person to choose what they like based on personal preferences, aesthetics and values, and not just what is popular in the moment. I struggle as an American because we are tempted by so many options. Especially with the Internet, everything is accessible to us in a matter of a day. Yet I try to adopt the European lifestyle of choosing things I love, made with quality, that can be timeless.
What do you like to do in your free time?
During my free time, I love to spend time in and out of the city. I am found either having brunch, rooftop drinks, taking long walks or on a beach. I'm not too picky about the beach location, yet my first choice is always Italy. In between, I love to visit my family in Boston, and rejuvenated spending time with my nieces and nephews.
Thank you, Chandra! And remember to visit www.chandrakeyser.com to pick up your very own taste of Italy. Ciao!
Photos used with permission.