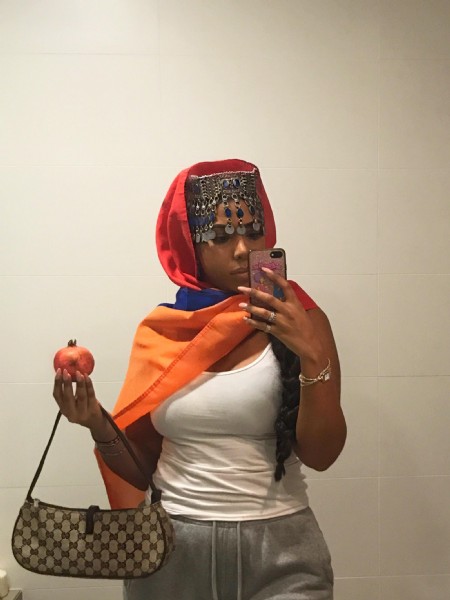 I love social media for many reasons. One of the biggest is that it connects and brings people together.
Without Instagram I never would have "met" Tiffany of Tiffany Told You. She's a comedian from London but it's hard to describe her in just one word. Being part Armenian, her memes, tweets and videos are completely relatable and laugh-out-loud hilarious.
As soon as I found her account, I was instantly hooked. She's someone you can imagine yourself hanging out with, sharing a meal with, and people-watching with. I love her. But there's one secret I didn't tell her because she will never forgive me – I'm not a fan of Beyonce. Don't hate me, Tiffany!
Get to know her below, and then follow her on Instagram, Twitter and YouTube. You're welcome!
Question: Let's start with some background info. What can you tell me about yourself?
Answer: I'm a very proud Londoner! I was born and raised in a small little town called Harrow and most of my life that was home, so I always consider myself a Londoner before I do anything else° but background-wise I have a lot going on. My mother is Persian-Armenian and my father is Kenyan, but was adopted into a Pakistani family. My father is Muslim and my mother is Christian and my brother and I were raised Christian, however that didn't stop us from participating in my father's religious traditions. My parents separated when we were quite young, which kind of meant they didn't have to compromise or dilute their traditions for the sake of a mixed family, so I got to experience these two very different worlds separately and to their fullest! I had a wonderfully rich and diverse mixture of cultures when growing up and it's something I'm very proud of.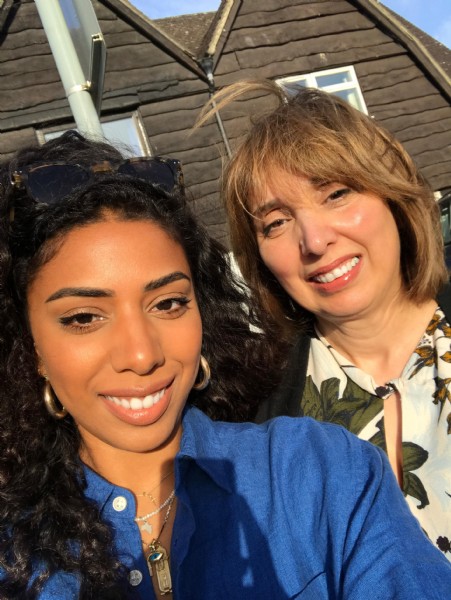 Q: Why did you start Tiffany Told You?
A: To be honest it's something I'd been wanting to do for a while! I've always been very active on social media and enjoyed performing silly things for my friends on my Instagram stories. People always told me I should go public with it, but the thought of it always gave me anxiety (this is something I genuinely suffer with). I went through a crappy break up at the beginning of the year and I was struggling to find myself again and what made me happy. I re-evaluated my life and realized making other people laugh was truly something that brought me so much joy and starting this would give me focus and also could potentially turn into something big.
Q: Have you always been funny?
A: Haha well I'd like to think I am! To be honest, both my parents are really funny people and as a family we would always sit around ripping each other and laughing at ourselves. I'd like to think that was my training.
Q: Who inspires you?
A: Social-media-wise, I am in love with two women – Grace Ajilore (grace_ajilore) and Imani Yvonne (@actualblackmermaid). Grace for her comedy. Honestly her humor is so subtle, yet so on point. I'd never cackled out loud watching someone's YouTube until I watched her. Yvonne is a dating coach and her outlook on relationships and men gives me LIFE. Every single one of her tweets is frameable. She reminds you that you are never anyone's option and YOU can be in full control of how you are treated. Obviously, I also have to mention that my idol is Beyoncé. No further explanation needed.
Q: What is your favorite Armenian food?
A: Wow it's hard to pick but probably dolma. The cabbage kind, not vine leaves (fight me).
Q: How does your culture play into your comedy?
A: Persian/Armenian parents are comedy GOLD. I'm sure you can see my mother plays a big role in my humor. She's naturally funny anyway, but sometimes she's funny without even knowing it. Her Armenian outlook on life is a huge inspiration for my posts. It's funny how you think a lot of things are specific to your family, but you put it on the internet and everyone's like "OMG ME TOO!"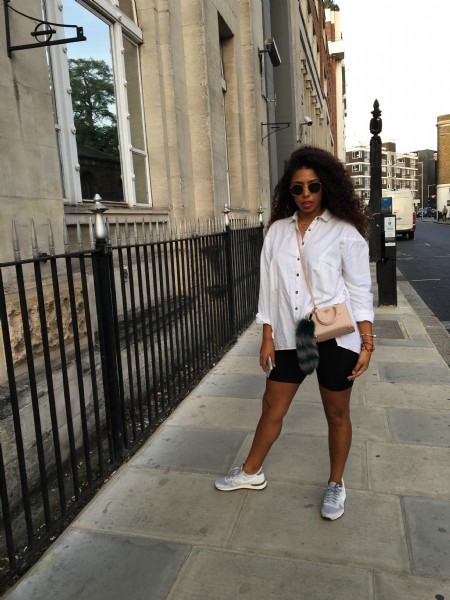 Q: Do you ever get negative feedback on your posts?
A: Yes and I knew this would be a factor when putting yourself out there publicly. It's less on my own page and more when another page reposts me. I've seen some comments like "this isn't even funny." Who even has the energy to type a whole comment underneath a post they don't like?? Having said that, I always have the energy to reply to them, haha.
Q: What makes YOU laugh?
A: Cat memes. Funniest thing on the internet.
Q: Who is your favorite designer?
A: Alexander Wang. As a curvy woman his clothes fit me and make me feel so sexy.
Q: What's your go-to outfit?
A: My Wedgie fit Levis give my ass LIFE. I wear these for work, for dates, drinks, they cover most occasions. I pair them with little heels and tee and I'm ready to hypnotize people with my hips.
Q: Have you been to Armenia?
A: Yes! I cried when the plane landed, haha. I feel like this connection to the motherland is something all diasporan Armenians feel. I was apprehensive about being blatantly mixed race and claiming to be Armenian whilst I was there, but I couldn't have felt more welcome and at home. Jan Hayastan <3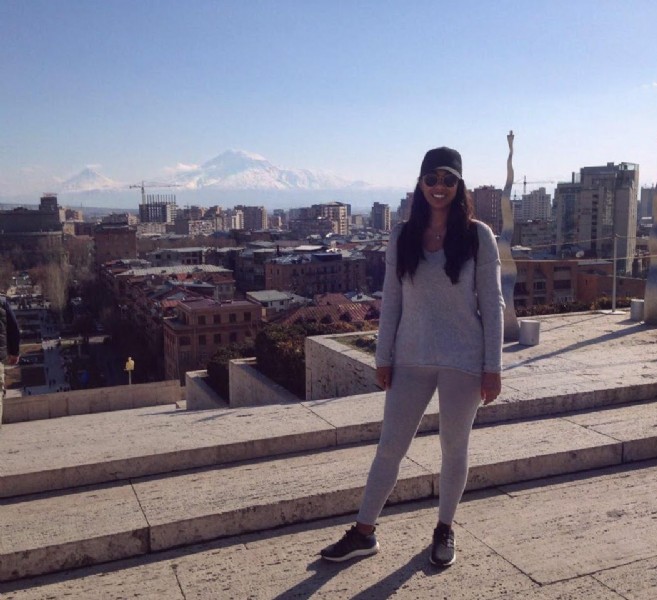 Q: What can we expect from your new YouTube channel?
A: Well mostly me talking rubbish. I'm not a beauty blogger and I'm not a dating coach, but I do like to dish out advice even when it's not asked for, so I will most likely cover such topics. Disclaimer: follow my advice at your own risk.
Q: What do you like to do in your free time?
A: At the moment, my page is kind of taking over most of my spare time! Other than that, I love to eat good food, drink good wine, read good books, sit and talk rubbish with good people. I've also always been a singer. My background is gospel, but I now channel my energy into slaying at karaoke bars. I also LOVE to dance. This would mostly involve me shaking my ass when I'm out on a Friday night, but recently I've decided to attend dance classes and I'm slaying at that too. I'm a creative, sweetie.
YouTube: Tiffany Told You

Instagram: @tiffany_told_you_
Twitter: @TiffanyToldYou
All photos courtesy of Tiffany Told You.