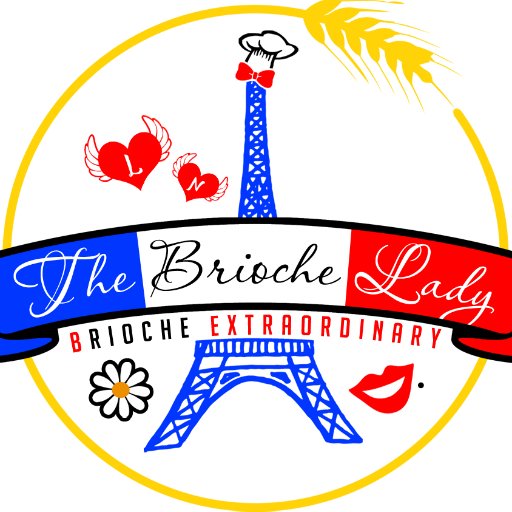 James has been taking the same lunch to school for the past six months or so – Nutella on brioche bread. So when I heard about the new bakery, The Brioche Lady, I knew we had to check it out.
Anyone who knows me even a little knows that I'm a Francophile. The owner of The Brioche Lady, Nubchi Thao, is originally from France and grew up there. My expectations of the bakery were high! Thankfully, we did not leave disappointed.
As soon as we stepped out of the car, I could smell the sweet scent of fresh bread wafting through the parking lot. When we walked into the bakery, the glass case displayed macarons (my favorite), mini and full-size éclairs and many types of croissants.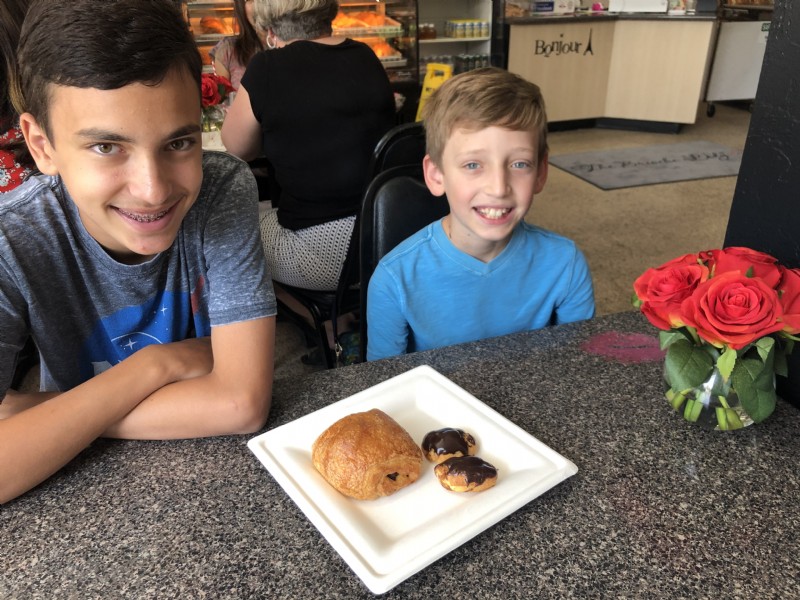 We ordered two mini-eclairs for James, a chocolate croissant for Silas and the French toast for myself. I grabbed three forks, just in case.
Silas downed his croissant pretty quickly – the kid likes his bread and chocolate! James took a bite of the mini-éclairs and wasn't thrilled. He didn't realize they were filled with a rich custard, which meant more for me!
But the pièce de résistance came when the French toast arrived. Warm, delicious buttery brioche bread toasted to perfection. It was topped with syrup, with fresh berries and whipped cream on the side. Between the three of us, it didn't last long!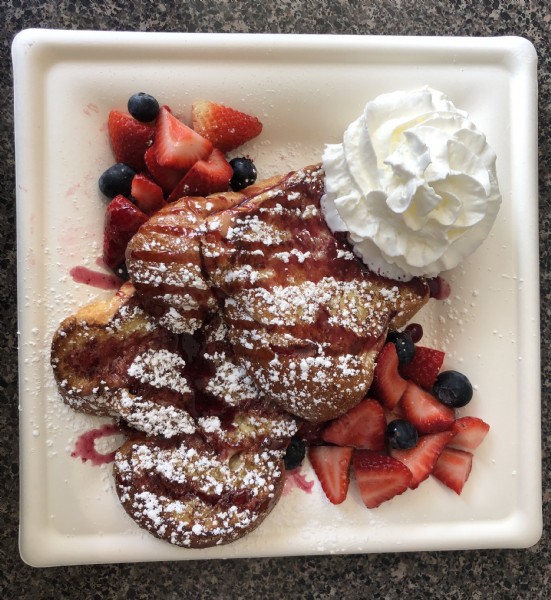 The Brioche Lady also sells brioche loaves in a variety of flavors, including blueberry or strawberry cream cheese, cinnamon, taro and chocolate. I have to add how cute the décor is – it felt like being back in Paris!
The boys also had some thoughts to share, so here are their reviews:
When I first walked in, the smell was so good I couldn't imagine how good the food would be! When we walked up to order, you could see all the food that they had, so you would know what there was. The lady who took our order was very nice. After we ordered and sat down at a table, which some of them had chess boards and pieces, some of the pre-made food came. While we were waiting for the French toast, I noticed little (but very detailed) butterflies on the walls. It made the place feel like the architects wanted us to feel at peace. Also, the only reason the food might take longer to come is that it is freshly baked. After I finished the mouth-wateringly good French toast; I couldn't believe that I and my family had already finished it. [James, 11]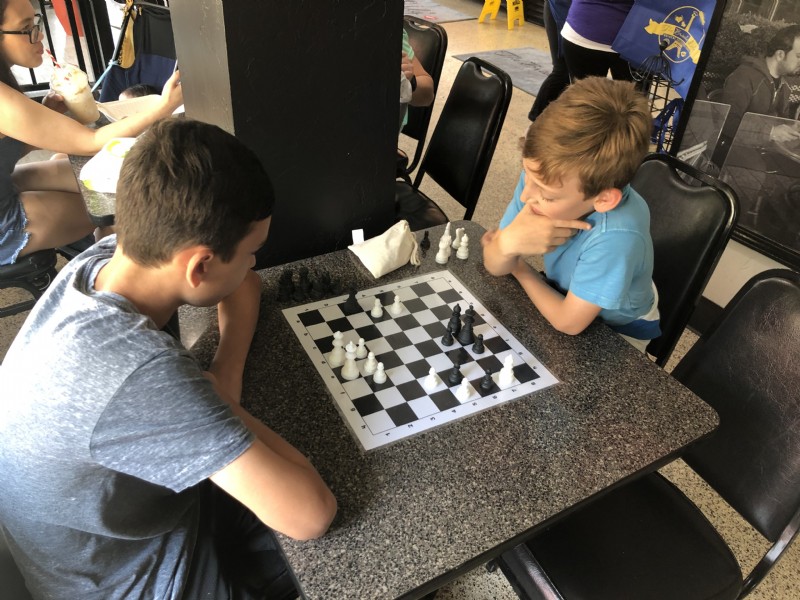 When we walked in, the smell of blueberries greeted us warmly. The room looked amazing, with butterflies on the walls. The service was great, and the food was delicious. There were also chess tables for all your chess-playing needs. Overall, it was a great experience and I would recommend it to anyone. 10/10. [Silas, 13]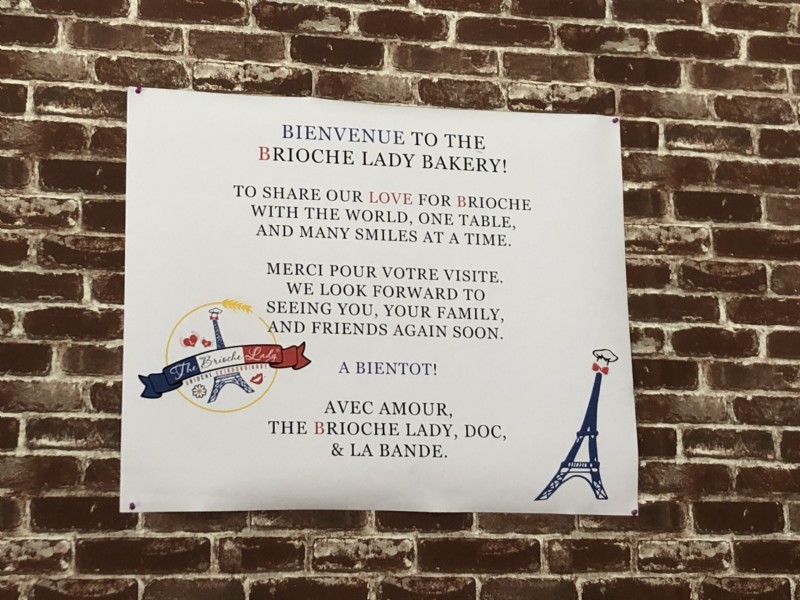 The Brioche Lady
1085 E. Herndon Ave., Fresno
(Same corner as TGI Fridays)