Alvaro is my Fashion Godfather. His boutique in downtown Fresno, Misc. Trading Co., has single-handedly saved me from fashion lunacy with its unique vintage finds and thrifted goods. I try to stop in every Thursday after Bible study and almost never walk out empty-handed. He has a keen eye for special pieces and offers genuine attention and service to his customers. I'm proud to now call him a friend.
Q: What was your desire for opening Misc. Trading Co.?
A: It was mostly borne out of necessity. I came to a place where I knew that I had to change my career path. I was working in a corporate setting before this and I was doing what I'm doing casually and mostly for fun, and as a means for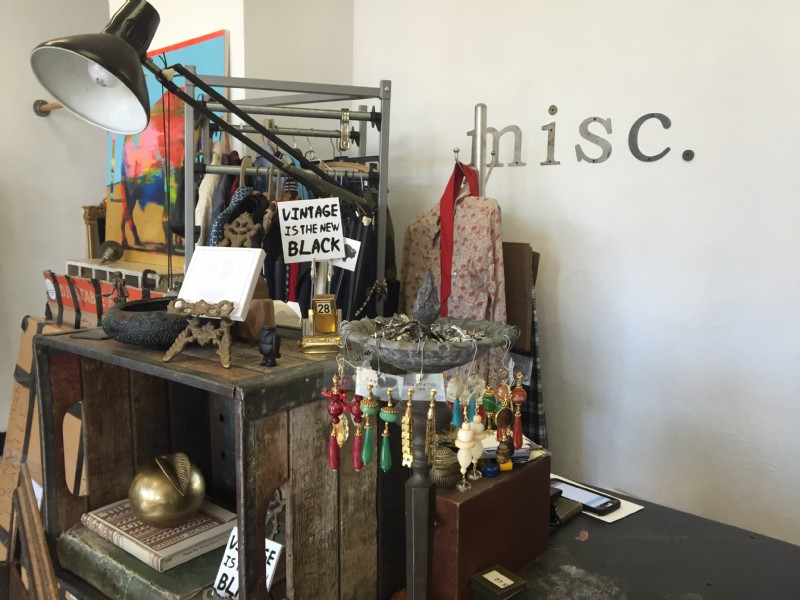 thinning out my own wardrobe and getting to play more. I suddenly quit my job without thinking about my future or doing any real planning - it was a gut feeling, really. I traveled to Europe and I was completely inspired. I didn't know that this [boutique] would follow. I took that leap without knowing I was jumping into this, but I very quickly started to feel like this side thing for fun needs to generate more income. I started consigning more actively with Bay Area boutiques and down the coast and Los Angeles. I got tired of keeping up with my inventory throughout the state. My stuff was very popular and it took me a while to believe that it was something I could do and handle on my own, but once I believed it, I just did it. What I'm doing now is what I would do for fun so I listened to that voice. If you want to be happy in your career you should do what you love and what you know. I started listening to that and ran with that and it turned into this. Somewhere along the way I managed to figure out what people want or what I think they should want, so everything I do is kind of a suggestion. I know it's not for everyone but it's so great when you see a good group of people agree that that's something that should be a part of their lives. It feels like a privilege to be able to be a part of people's lives that way.
Q: Do you think this type of boutique works in Fresno?
A: I hope so. I really don't know. I'm being honest. I do a lot of my business outside of Fresno and online. I do have a very loyal following locally and I don't take that for granted. I don't want to stop serving that group that has kept this going. It has the potential to work, but I don't know that it always does. Shops like this come and go because the patience of the people behind them wears very thin. I've had lots of ups and downs - people constantly say rude things. People think this is a thrift store and that's something I've been fighting since day one. They don't understand the art and design part of it; they don't understand that these are not donations. There's a disconnect. I've been trying to figure out since day one how I can better educate a population that doesn't have a lot of these boutiques. I've been trying to grow a vintage community.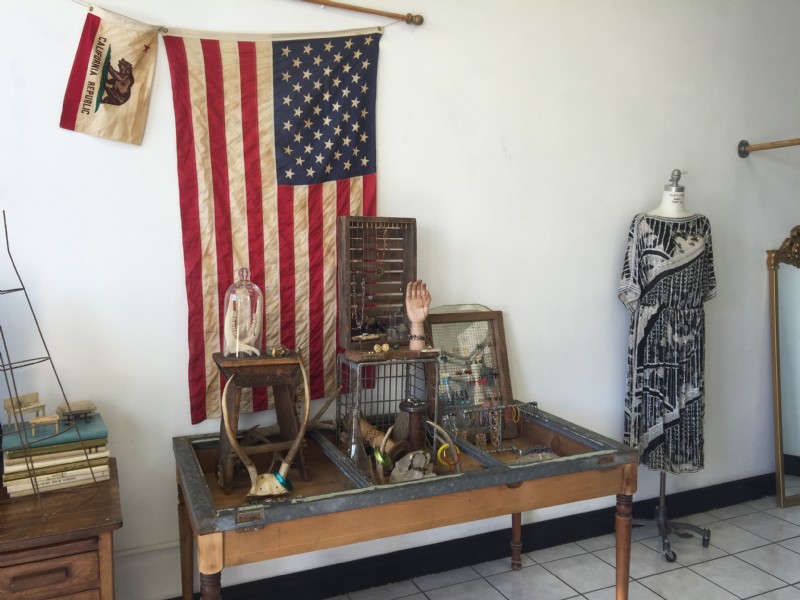 Q: What's the difference between a vintage boutique and a thrift store?
A: In a vintage boutique everything has been personally selected. It is curated, it's intentional, it doesn't rely on donations. It's trying to celebrate the craft and design of things. Understanding where things come from, how they're made, and why they're relevant. A lot of people appreciate the vintage aesthetic. In a thrift shop you can get incredible deals but you're going to have to do a great deal of work to get that deal. The chances of you finding something here are exponentially greater. And what you're paying for here is my time and experience.
Q: How would you describe Fresno's fashion scene?
A: I do genuinely feel that it's severely lacking, but not without interested people and stylish people. Those people exist here but don't have a lot of impetus to really explore and celebrate that. I think it's on its way but I think it's 20 years behind.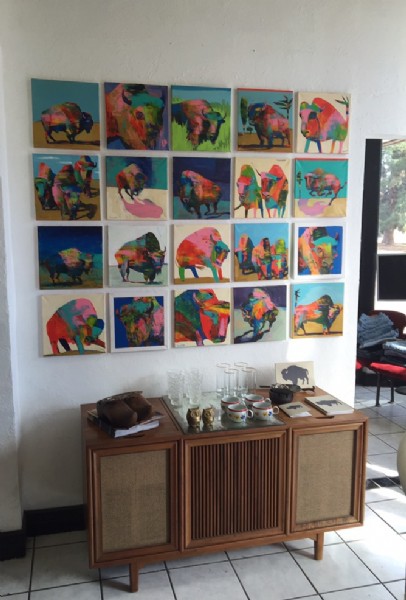 Q: What inspires you?
A: Art is the first thing. People and art. I love watching people. I love watching what drive them, what interests them. Life is art. I'm inspired by nearly everything I observe. I think there's beauty in everything and something to be learned in everything. Life is constantly speaking to you and if you listen, inspiration can be had anywhere.
Q: What are some of your favorite things to do in our city?
A: I really love downtown. This is my favorite place to be in the city. This is my backyard. I grew up playing in the sandlots in the Fulton Mall. I love walking in this area; taking photos of the area. It's changing so drastically I think it's important to get that on record. I love walking in this area and Chinatown. I really like visiting Kearney Park and having picnics there with my dog. I'm really low-key. I wish that I was interested in other parts of Fresno. I wish it was different - I've always taken great care not to live in a bubble but in Fresno I've had to live in a bubble - that's just for my own sanity! It's even hard in that bubble. Fresno is not an easily-explored city. There aren't a lot of places for real engagement of great minds in my experience.
Q: What qualities do you admire in a person, and what do you dislike?
A: I really enjoy humility and creativity, humor, wisdom, and even vanity. We often think of that as a negative attribute in people but people who really take pride in their appearance tend to be great people and misunderstood sometimes. It's a quality that I very much enjoy, as long as it's not narcissistic. Nothing feels as good as being in a chic city and seeing people aware of that - it's very artful to me. Things I don't enjoy are arrogance, bigotry and ignorance. Laziness. Disloyalty.
Q: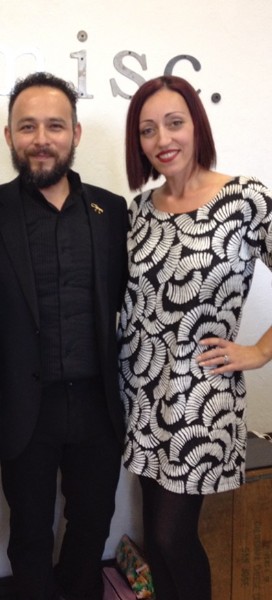 What fashion trend would you ban forever?
A: I never want to ban anything because I think there are things that suit people that don't suit others. Anything that is fast-fashion or cookie cutter or boring - I'm just not interested in that. If I could ban it, I'd just ban being boring.
Q: What makes a woman truly beautiful?
A: Confidence. Self-confidence is the most beautiful thing. When I observe women and I say to myself, "That woman's beautiful," it tends to be a confident woman.
Misc. Trading Co. || 2017 Tuolumne Street || Fresno, CA 93721